FIRE PROTECTION SYSTEM
TYCO FIRE SPRINKLER SYSTEM
A fire sprinkler system is an active fire protection method, consisting of a water supply system, providing adequate pressure and flow rate to a water distribution piping system, onto which fire sprinklers are connected. Although historically only used in factories and large commercial buildings, systems for homes and small buildings are now available at a cost-effective price. Fire sprinkler systems are extensively used worldwide, with over 40 million sprinkler heads fitted each year. In buildings completely protected by fire sprinkler systems, over 96% of fires were controlled by the fire sprinklers alone.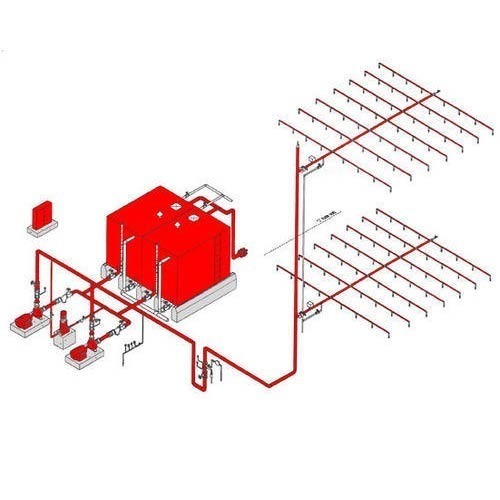 4 TYPES OF SPRINKLER SYSTEMS
1. WET PIPES SYSTEM
Wet Pipe Sprinkler Systems are designed for use in applications where the temperature is maintained above freezing. In such systems, the entire piping network is fully pressurized so that water is discharged from a sprinkler head immediately after actuation. Alarm check valves or water flow detectors are used to actuate local and remote alarms. Applications include heated warehouses, factories, hospitals, stores, shopping centers and residential settings such as apartment or condominium complexes, and single family residences.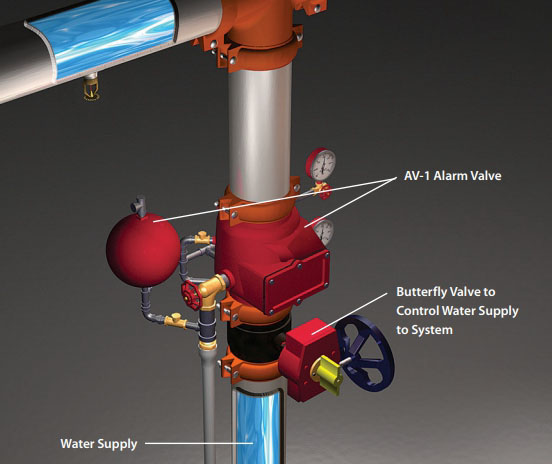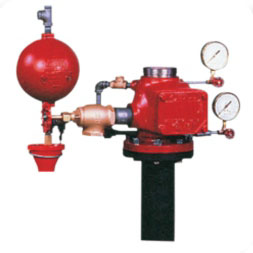 2. DRY PIPES SYSTEM
Dry Pipe Systems are designed for applications where piping and sprinklers are subjected to freezing temperatures, such as unheated warehouses, parking garages, store windows, attic spaces, or loading docks. Valves for the system, however, must be installed in areas not subject to freezing, as this portion of the system does contain water. Pipe lines to the sprinklers are usually pressurized with air, but nitrogen can be used.
When pressure in the system is lost by actuation of a sprinkler head, the dry pipe valve trips, activates alarms, and releases water into the system. The system may be equipped with automatic or manual air supply controls and air supervisory devices with appropriate trouble alarms.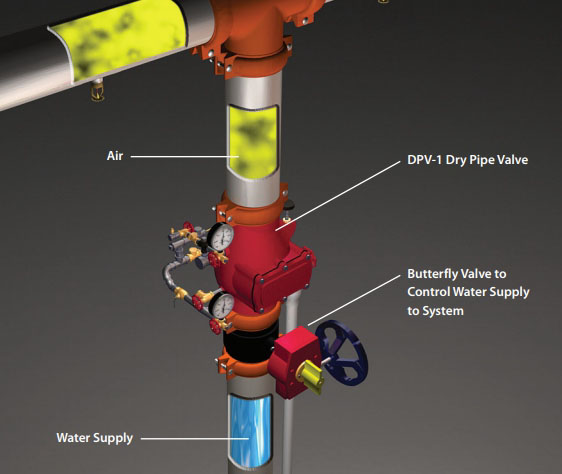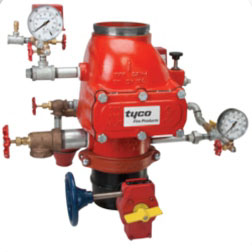 3. DELUGE SYSTEMS

Deluge are normally used in special hazard installations where water must be applied to an entire area for protection. They use open sprinklers or spray nozzles attached to a piping system connected to a water supply through the deluge valve. The deluge valve is used to control water flow into deluge, preaction, and special types of fire protection systems in response to a fire. This valve is opened by a fire detection system installed in the same areas.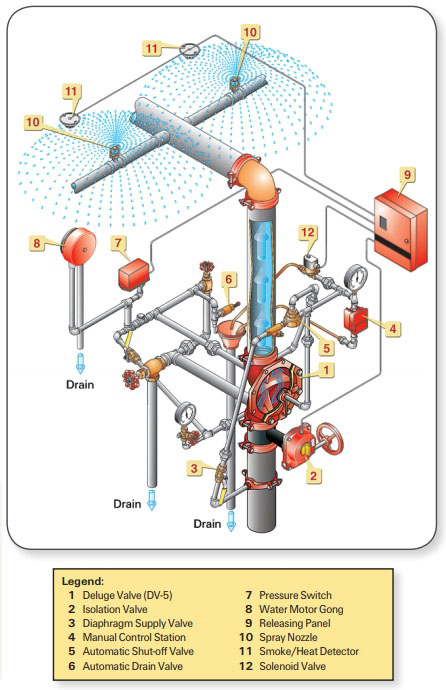 4. PRE-ACTION SYSTEMS
Preaction Systems are used to protect areas where water damage from damaged sprinklers or piping must be avoided. A prealarm of a possible fire allows time for alternate fire extinguishment prior to a sprinkler discharge. They are designed for applications such as refrigerated areas that require maximum protection against inadvertent operation of the sprinkler system.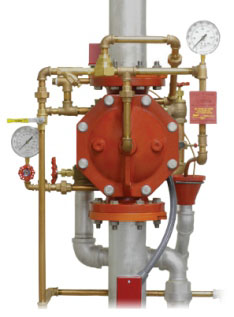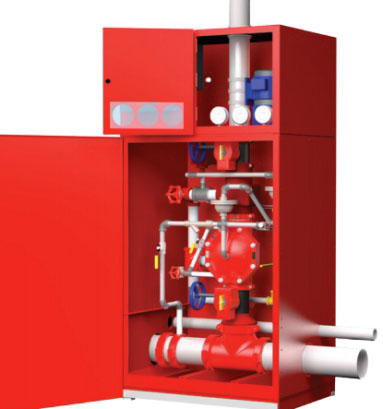 TYCO VALVE SYSTEM CABINETS SYSTEMS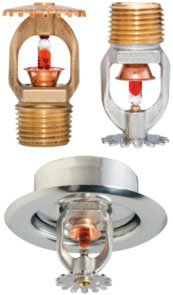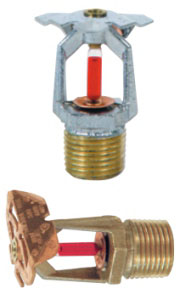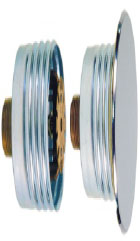 TYCO SPRINKLER HEAD