CCTV SURVEILLANCE SYSTEMS
EXACQ VMS SYSTEM
Powerful, Intuitive Video Management System.
Features
Effectively monitor video, audio and data in real time
Customizable video wall
Two-way audio
Interactive mapping
Data integration from retail and access control systems
Notification overlays
Reduce review time and conduct investigations seamlessly
Bookmark important video to easily view later
Powerful thumnail, timeline and list search capabilities
Export video in open-standard video formats
Or export as a self-contained player with tamper protection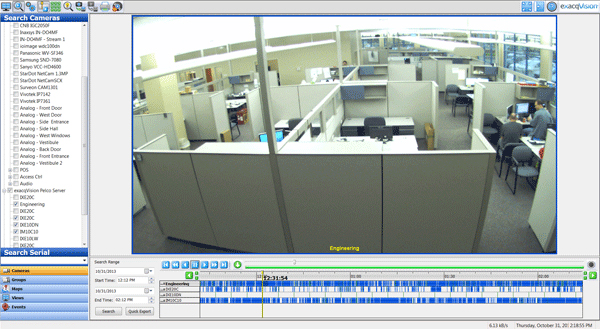 Ease of Use & Flexible
Requires little to no training
Software installs in minutes
EasyConnect automatically finds, assigns and addresses certain IP cameras to the network
Auto-detection and connection of most IP cameras
Easily add IP camera licenses at any time
Per camera licensing with no base server fee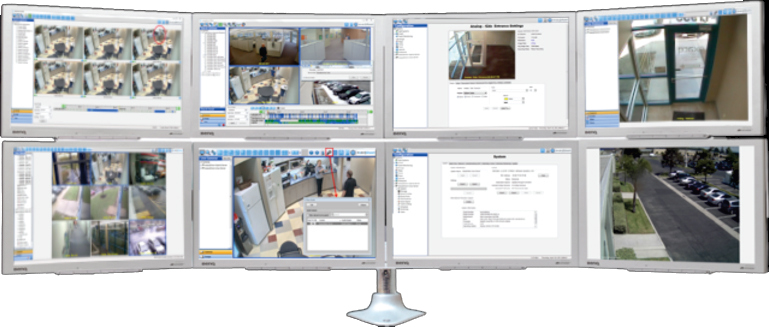 Constantly Expanding Functionality with Included Software Updates
Get more video management features without replacing your entire video management system
Includes one year of free software updates (three years on exacqVision NVRs)
Flexible Deployment
exacqVision Professional VMS software comes pre-configured and pre-installed on exacqVision out-of-the-box network video recorders
Installs on third-party servers.
ILLUSTRA IP CCTV HIGH RESOLUTION CAMERAS
Professional - High Definition IP

ILLUSTRA IP cameras offers exceptional performance in various lighting situations ranging from full sun to blackout conditions, the Pro IP Mini-Domes are ideal for detecting must-see details such as numbers on license plates, faces and even blurred objects and capturing them at full frame rates.
GENERAL FEATURES
Distortion-Free wide angle model option available with up to 113° field of view to improve the accuracy of video analytics operating near the edges of the scene
Multiple Zoom lens model allows the highperformance camera to capture important features of subjects and areas where camera mounting may be further from the area of interest
Superior low light performance to see important details
Face detection enhancement to automatically increase video quality around detected faces
Blur detection to alert users when camera focus or cleaning is necessary
Quick and easy installation and configuration
One-touch focus and motorized zoom
Multiple motorized lens options
Expanded browser support - IE, Chrome, Firefox, Safari, Windows, Mac, Linux
Intelligent ROI-based compression for bandwidth management and reduced storage
Up to five individual programmable regions of interest
Hybrid streaming with easily accessible analog out

Operates in extreme temperatures as low as - 30°C operating temperature on PoE (outdoor models)
Durable enclosure protects against vandalism, water and dust with IP66 and IK10 ratings
Edge-Ready support for exacqVision Edge